{youtube}f8XCCNU0IRA{/youtube}
Marion (Ohio) Harding senior running back and Louisville commit L.J. Scott had a remarkable 50-yard touchdown run during Friday's 7-0 win over Toledo Bowsher. It's just a shame it was called back.
MORE: Tyler Balla's ridiculous one-handed catch
You might've noticed the flag thrown shortly after Scott hurdles the would-be tackler and bowls over another Bowsher defender. Ohio rules prohibit players from hurdling opponents who are still on their feet.
"It looks good on film but you're not allowed to do it unless a player's all the way on the ground already," Harding coach John Brady told the Marion Star.
It looks good in photos, too: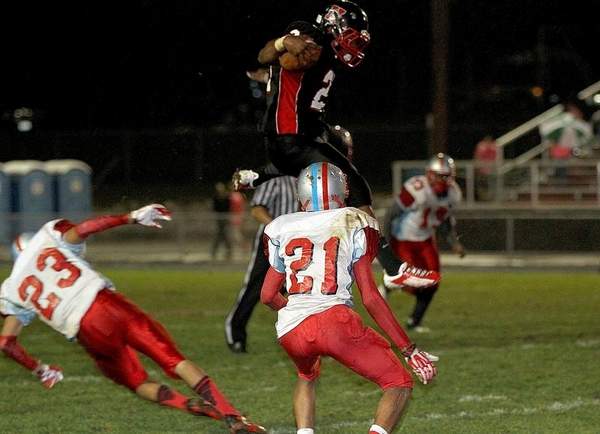 James Miller/ The Marion Star