The woman with the world's longest legs coaches hoops in Va.
There's no doubt the members of the powerhouse George Mason (Falls Church, Va.) girls' basketball team look up to assistant coach Svetlana Pankratova. The 6-foot-5 Pankratova played basketball at VCU, where she still holds the career record for blocked shots in a career (176) and in a single season (75).
The Russia native also holds another record — world's longest female legs — as documented in the Guinness Book of World Records. Pankratova's legs were measured at 4 feet, 4 inches, and she first appeared in the Guinness Book of World Records in 2009.
MORE: Quadruple amputee wrestler defies the odds
The Falls Church News-Press caught up with Pankratova, who has been coaching at George Mason since the middle of the 2010-11 season.
"I'm grateful for the opportunity for me to work with them," Pankratova said of coaching. "Because I stopped playing basketball … so it was great to get back to basketball and I really do enjoy it and it brings all the nice memories back and I just enjoy giving them what I know to help them any way I can."
George Mason, which has won three of the last four state titles, was eliminated in the semifinals of the Group A Division 2 state tournament on Friday.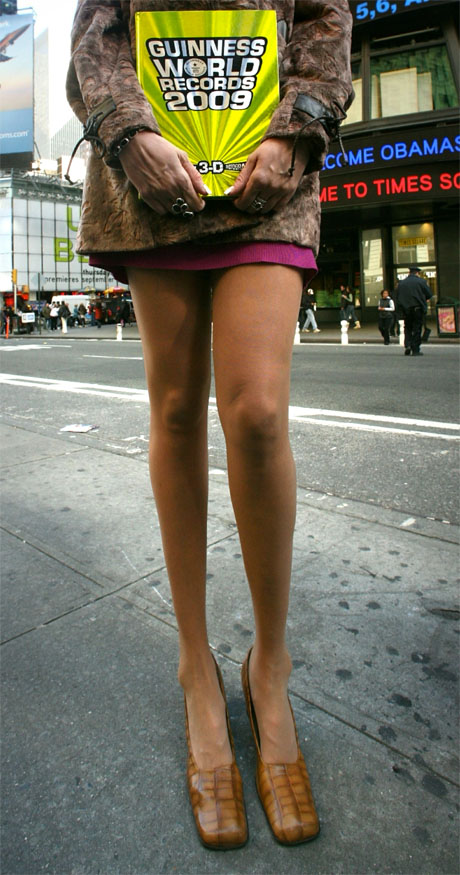 AP
Thanks to Prep Rally for the heads up.