Winning a state title is never easy, but this year, it got easier for the Kennedale girls soccer team.
"We've always been underdogs playing in a much bigger bracket," said Abigail Key, a senior outside mid.
A couple years ago, the UIL announced that it was adding a third classification to soccer. Prior to this year, only the two largest classifications had a playoff, so smaller schools like Kennedale had to play up. Now their class 4A playoff run won't be blocked by schools with an inherent size advantage.
"Last year was a challenge, because we were playing much bigger schools that had a lot more talent, more players to choose from," said Allie Thornton, a junior center attacking mid.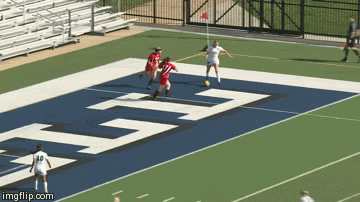 "In every single other sport, you're competing with other schools around here, and soccer was that one sport where you're still playing the bigger schools," said head coach Michael Strange. "It's tough when you're losing 4-0, 5-0 to a really good school, it's hard to justify that."
Coach Strange's job got a little easier this year, competing against schools the same size as Kennedale. But it also got a little bit harder — he wasn't just the head coach for the girls team, he coaches the boys too.
Late last summer, the previous boys coach left Kennedale, so instead of scrambling to find a replacement, Coach Strange took on the extra work.
"At the beginning of the season, we had our tournament in Aledo, and I think the guys had a tournament in Paris, Texas," said Thornton. "He was driving back and forth between the games."
"He coached one place, jumped in a Suburban, ran to the other location," said athletic director Richard Barrett. "But he loves it."
The boys team made the playoffs for the first time ever, while the girls are in the playoffs for the third year in a row.
"Yeah, it's non-stop," said Strange. "It keeps me out of trouble for sure."
Regionals are this weekend, and then the state tournament. It won't be easy … just "easier."