With the fall signing period long in the books and the spring signing period underway, it's time to take a deeper look at the crop of prospects ascending to the college ranks in the coming weeks months.
The Big Ten was widely thought to be the best conference in college basketball throughout the regular season, but flopped in a big way in the NCAA Tournament. The conference will be looking to rebound on the back of an influx of talent from the high school ranks next season, as Michigan and Michigan State both boast top 10 recruiting class, while numerous other programs rank in the top 50.
Let's take a look at the highest-ranked commit in each Big Ten program's 2021 recruiting class.
Note: List is subject to change pending the outcome of the spring signing period and decisions of currently uncommitted recruits.
Illinois: Luke Goode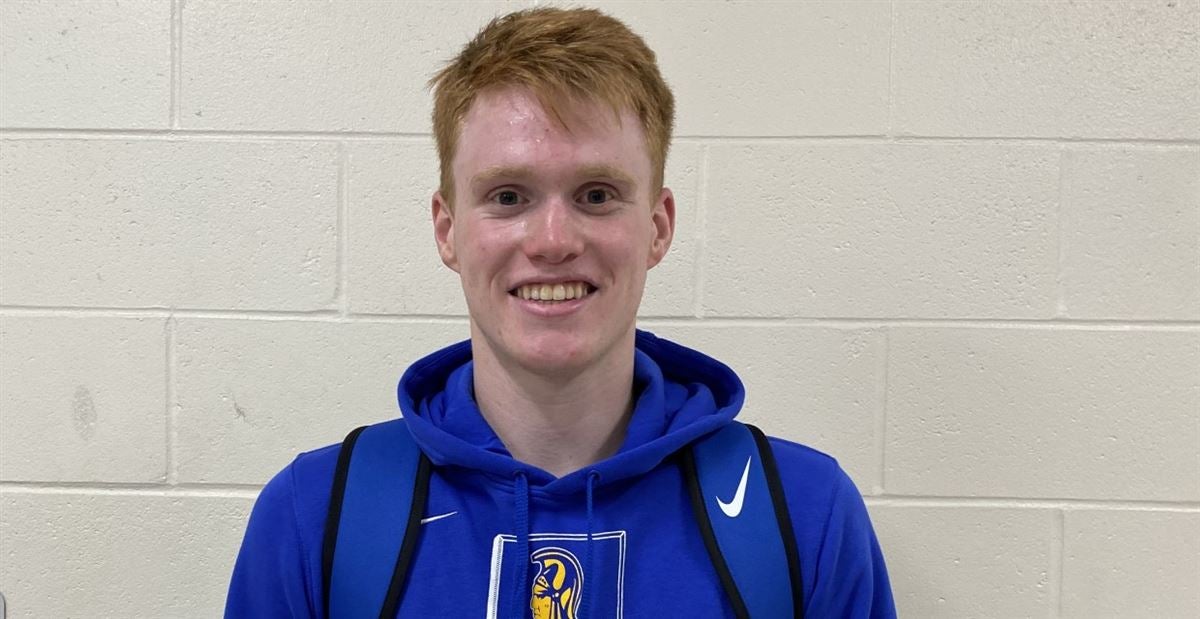 High School: Homestead (Ind.)
Position: Small Forward
Height: 6-foot-7
Weight: 200 pounds
Indiana: Tamar Bates
High School: IMG Academy (Fla.)
Position: Shooting Guard
Height: 6-foot-4
Weight: 175 pounds
Iowa: Peyton Sandfort
High School: Waukee Senior (Iowa)
Position: Power Forward
Height: 6-foot-8
Weight: 210 pounds
Maryland: Julian Reese
High School: St. Frances Academy (Md.)
Position: Power Forward
Height: 6-foot-9
Weight: 230 pounds
Michigan: Caleb Houstan
High School: Montverde Academy (Fla.)
Position: Power Forward
Height: 6-foot-8
Weight: 205 pounds
Michigan State: Max Christie
High School: Rolling Meadows (Ill.)
Position: Shooting Guard
Height: 6-foot-6
Weight: 195 pounds
Minnesota: Treyton Thompson
High School: La Lumiere (Ind.)
Position: Center
Height: 6-foot-11
Weight: 190 pounds
Nebraska: Bryce McGowens
High School: Legacy Charter (S.C.)
Position: Shooting Guard
Height: 6-foot-6
Weight: 175 pounds
Northwestern: Casey Simmons
High School: Milton Academy (Mass.)
Position: Shooting Guard
Height: 6-foot-5
Weight: 170 pounds
Ohio State: Malaki Branham
High School: St. Vincent St. Mary (Ohio)
Position: Shooting Guard
Height: 6-foot-4
Weight: 175 pounds
Purdue: Trey Kaufman
High School: Silver Creek (Ind.)
Position: Power Forward
Height: 6-foot-8
Weight: 210 pounds
Rutgers: Jalen Miller
High School: Bishop Walsh School (Md.)
Position: Point Guard
Height: 6-foot-3
Weight: 190 pounds
Wisconsin: Chucky Hepburn
High School: Bellevue West (Neb.)
Position: Point Guard
Height: 6-foot-1
Weight: 185 pounds