With the fall signing period long in the books and the spring signing period underway, it's time to take a deeper look at the crop of prospects ascending to the college ranks in the coming weeks months.
The SEC is set to welcome a boatload of talent into the conference next season, with five programs having at least one-star recruit on board. Kentucky wasn't Kentucky a year ago, but the Wildcats are set to bounce back with a talented recruiting class coming in, and Tennesse is set to build on a strong 2020 season with two incoming five-star recruits.
Let's take a look at the highest-ranked commit in each SEC program's 2021 recruiting class.
Note: List is subject to change pending the outcome of the spring signing period and decisions of currently uncommitted recruits.
Alabama: JD Davison
High School: Calhoun (Ala.)
Position: Point Guard
Height: 6-foot-3
Weight: 175 pounds
Arkansas: Chance Moore
High School: McEachern (Ga.)
Position: Shooting Guard
Height: 6-foot-5
Weight: 195 pounds
Auburn: Jabari Smith
High School: Sandy Creek (Ga.)
Position: Power Forward
Height: 6-foot-10
Weight: 210 pounds
Florida: Kowacie Reeves
High School: Westside (Ga.)
Position: Shooting Guard
Height: 6-foot-6
Weight: 170 pounds
Georgia: Camron McDowell
High School: McEachern (Ga.)
Position: Shooting Guard
Height: 6-foot-5
Weight: 170 pounds
Kentucky: Daimion Collins
High School: Atlanta (Texas)
Position: Power Forward
Height: 6-foot-9
Weight: 210 pounds
LSU: Jerrell Colbert
High School: Houston (Tenn.)
Position: Center
Height: 6-foot-9
Weight: 210 pounds
Mississippi State: Camryn Carter
High School: Oak Hill Academy (Va.)
Position: Shooting Guard
Height: 6-foot-3
Weight: 180 pounds
Missouri: Anton Brookshire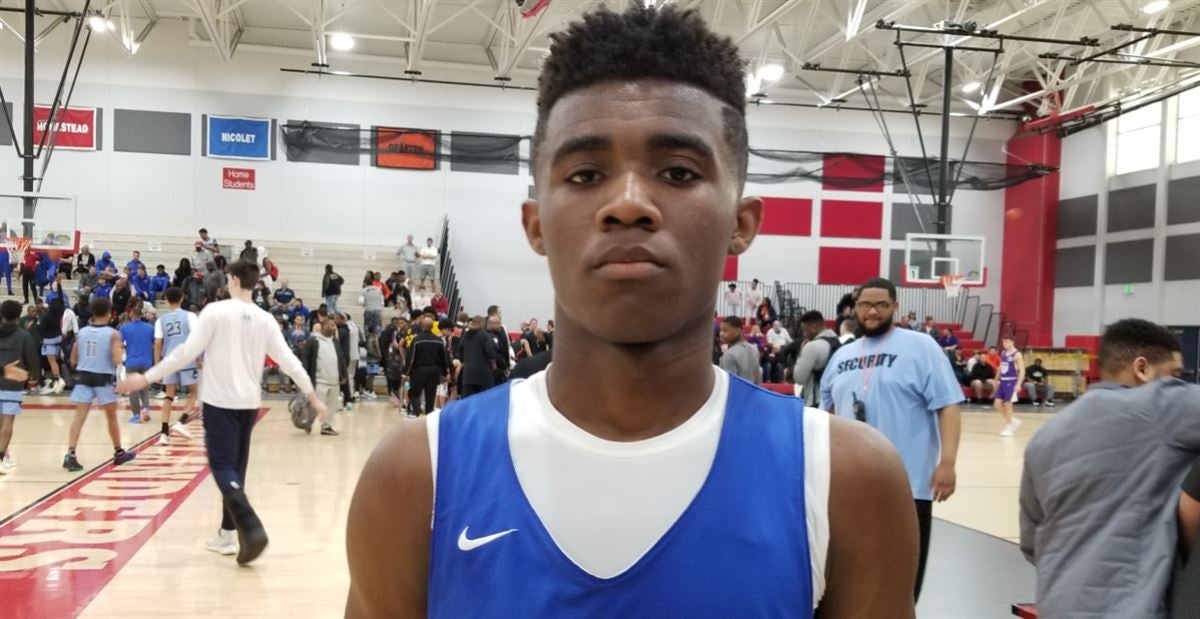 High School: Kickapoo (Mo.)
Position: Combo Guard
Height: 6-foot
Weight: 155 pounds
Ole Miss: Daeshun Ruffin
High School: Callaway (Miss.)
Position: Point Guard
Height: 5-foot-9
Weight: 160 pounds
South Carolina: Jacobi Wright
High School: Legacy Charter (S.C.)
Position: Combo Guard
Height: 6-foot-2
Weight: 170 pounds
Tennessee: Kennedy Chandler
High School: Sunrise Christian (Kan.)
Position: Point Guard
Height: 6-foot-1
Weight: 165 pounds
Texas A&M: Manny Obaseki
High School: John Paul II (Texas)
Position: Shooting Guard
Height: 6-foot-4
Weight: 175 pounds
Vanderbilt: Peyton Daniels
High School: Tri-Cities (Ga.)
Position: Combo Guard
Height: 6-foot-2
Weight: 165 pounds